[ad_1]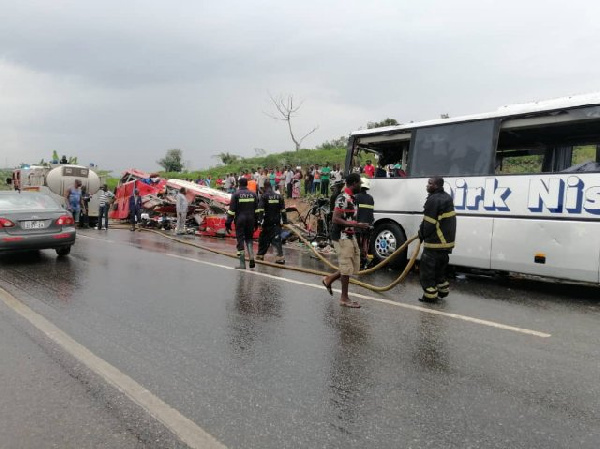 A transport consultant is calling for military intervention to solve the numerous breaches of road rules and regulations which results in fatal accidents.
Cecil Ekow Garbrah told Samson Lardy on Joy FM's Newsfile on Saturday, that since overspeeding of drivers is the main cause of road accidents when the Ghana Armed Forces (GAF) intervene, the results will be remarkable.
"The issue of road accidents doesn't need big English, we now have to get to the field and sort it out. It is an issue of both education and enforcement.
"So I am advocating that we use the military to solve this issue and I believe that within a period of one year if it is tackled very well the accident will be reduced and we will be comparing ourselves to Sweden, Denmark who record minimum numbers in road crashes," he stressed.
The country has recently consistently recorded over 2,000 road accident annually which kills many individuals and leaves several maimed for life.
According to the Motor Traffic and Transport Department (MTTD), Road crashes claimed 2,284 lives in 2019. And out of that, 723 deaths and 3474 injuries were recorded through motor or cycle crashes.
Reacting to this, Mr Garbrah who is also the Executive Director of Toptech Transport and Logistics, said the 1992 Constitution does not permit motorcycles to be used for commercial purposes.
According to him, 'Okada' operating in Ghana shows that rules of the land are not been enforced for the safety of the road users.
He then cited an example: "Right in front of the Police Headquarters there is an 'okada' station which when I see, I ask myself 'do laws really work in the country?'"
[ad_2]
Republik City News is a subsidiary of SuccessValley, an online network community for students and aspiring entrepreneurs. You can reach SuccessValley through this link: https://www.successvalley.tech/