[ad_1]

Swedish police have arrested an elderly woman on suspicion of keeping her son confined to their flat in a Stockholm suburb for nearly three decades.
She denied false imprisonment and grievous bodily harm after the son, now aged about 40, was found injured and living in squalor.
Swedish police arrest elderly woman on suspicion of keeping her son confined to their flat for nearly three decadeshttps://t.co/Vj4bgqvRrI

— BBC News (World) (@BBCWorld) December 1, 2020
It seems he was only discovered by a relative on Sunday after his mother fell ill and was taken to hospital.
He is now undergoing surgery in hospital for his injuries.
Police have sealed off the apartment in Haninge, a southern suburb of the capital, to conduct their investigation and are seeking witnesses as they try to piece together what happened.
The unnamed relative went to the flat on Sunday evening with her partner after hearing that the mother was in hospital, she told Expressen newspaper.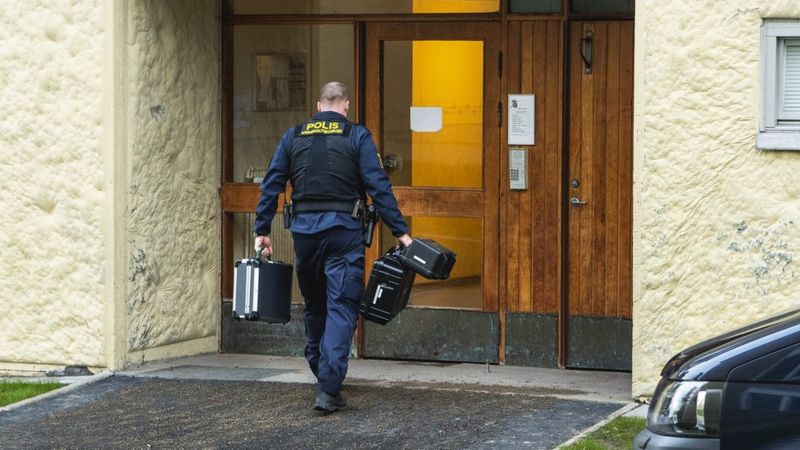 It had been about 20 years since she last visited, she said, after trying in vain when she was younger to raise the alarm over the welfare of the child, who had been removed from school when he was aged 11 or 12.
Opening the unlocked door, she found the flat in darkness and reeking of urine, decay, dirt and dust. There was no answer when she shouted "hello" so she went in, picking her way through mounds of clutter.
Hearing a sound from the kitchen, she saw the man sitting in a dark corner, lit by a lamp on the street outside. Sores covered his legs up to his knees.
When he saw her, he stood up and whispered her name again and again. He had lost almost all his teeth and his voice was slurred, she told the paper.
Somehow, she said, he had recognised her after all the time that had passed and he was not afraid of her.
When the man was taken to hospital, doctors alerted the police and the mother was detained.
Stockholm prosecutor Emma Olsson told Reuters news agency the man had required surgery, without giving further details.
A police spokesman told the news agency: "We are looking into how long the son may have been imprisoned, but we assume it's been a long period of time."


[ad_2]
Republik City News is a subsidiary of SuccessValley, an online network community for students and aspiring entrepreneurs. You can reach SuccessValley through this link: https://www.successvalley.tech/