In another universe, Sadio Mane and Leroy Sane will be on the international stage fighting for the Senegalese flag at the AFCON, FIFA Confederations Cup or the FIFA World Cup.
After all, Sane is the son of former Senegal international Souleymane Sane who happens to be Senegal's first ever professional footballer but there they were, trudging off the Etihad pitch, bickering their frustrations at each other before it all came to a head.
Bayern Munich is the biggest club football institution in Germany; for the most part, Bayern is German football. Taking a look at the club's utter dominance of the Bundesliga and the high number of players who represent the club in the German National Men's Football team, claiming Bayern Munich is German football is not a farfetched claim.
What makes institutions like Bayern the establishment they are is the club's ability to deal with inevitable controversies that pop up no matter how great the organization is run. This season might be the most controversy filled campaign for Bayern on the back of Julian Nagelsmann's shock dismissal, Thomas Tuchel's hire and Sadio Mane and Leroy Sane's fight that has filled the tabloids.
Compared to what top teams like Barcelona, Real Madrid, Manchester United, Chelsea, Arsenal, Juventus, Inter Milan, AC Milan and AS Roma deal with in Spain, England and Italy respectively, what Bayern has gone through and is going through this season is absolutely nothing.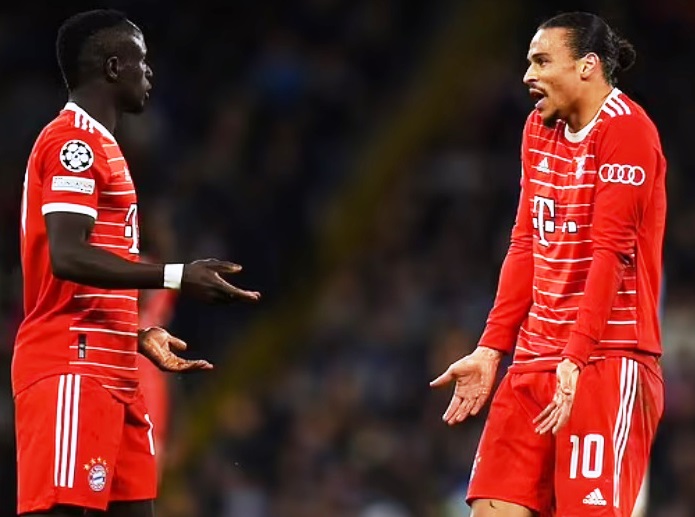 Heck, Paris Saint-Germain and their owners will take this version of Bayern and celebrate it like winning the long sought after Champions League title considering the type of intense series of incidents that happen on a near weekly basis.
The club's ultras relationship with Lionel Messi comes to mind  while not forgetting Neymar's injury induced absences in January and February and Kylian Mbappe's touchy commitment to the club.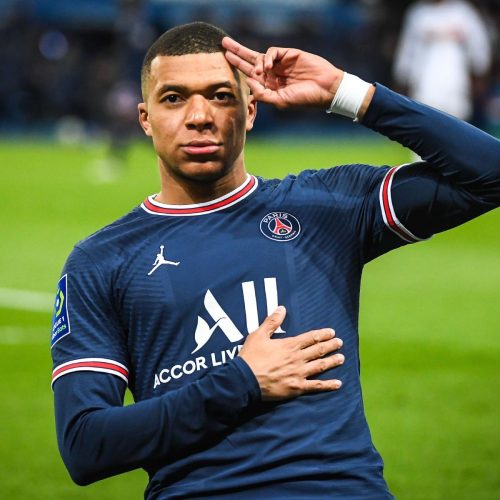 Bayern Munich is boring and certainly doesn't fit the script for controversy junkies as most Sports Journalists are. But Leroy Sane did end up with a bruised lip after Sadio Mane reportedly punched him in a bust up after a 0-3 loss to Manchester City in the Champions League.
The incident has attracted a $321,595 fine and a suspension that got the Senegal international to miss Bayern's 1-1 draw with Hoffenheim.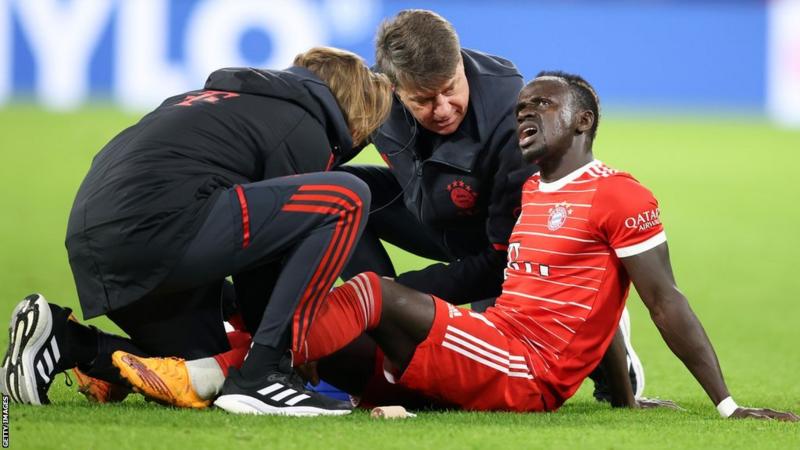 Mane has had a torrid time since recovering from a serious leg injury that ruled him out of the 2022 FIFA World Cup as he has registered just an assist in six league games and generally struggled to play up to his high standards.
Prior to the injury, Mane was getting his feet wet in the Bundesliga following his move from Liverpool as he bagged three assists and six goals in 14 league games.
Physically clashing with Sane was the last thing his campaign needed knowing fully well the consequences are sure to differ from what happened a little over a decade ago.
Before Mane and Sane formed an appealing name tandem, Franck Ribery and Arjen Robben formed Robbery and consistently robbed Bundesliga teams of league title wins in their dominant run.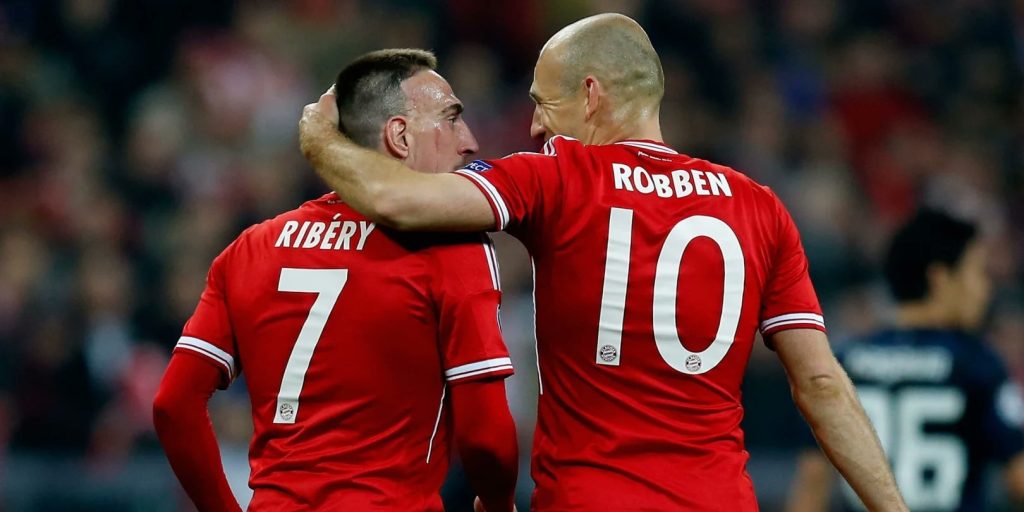 On the European stage, the brilliant duo powered Bayern to the 2013 Champions League title after losing the 2012 Champions League final to Chelsea. In the semifinal against Real Madrid in 2012, a free kick sparked the fracas that had Robben suffer a cut under his eye. Ribery was punished and both players held a "clear the air meeting" and squashed the issue.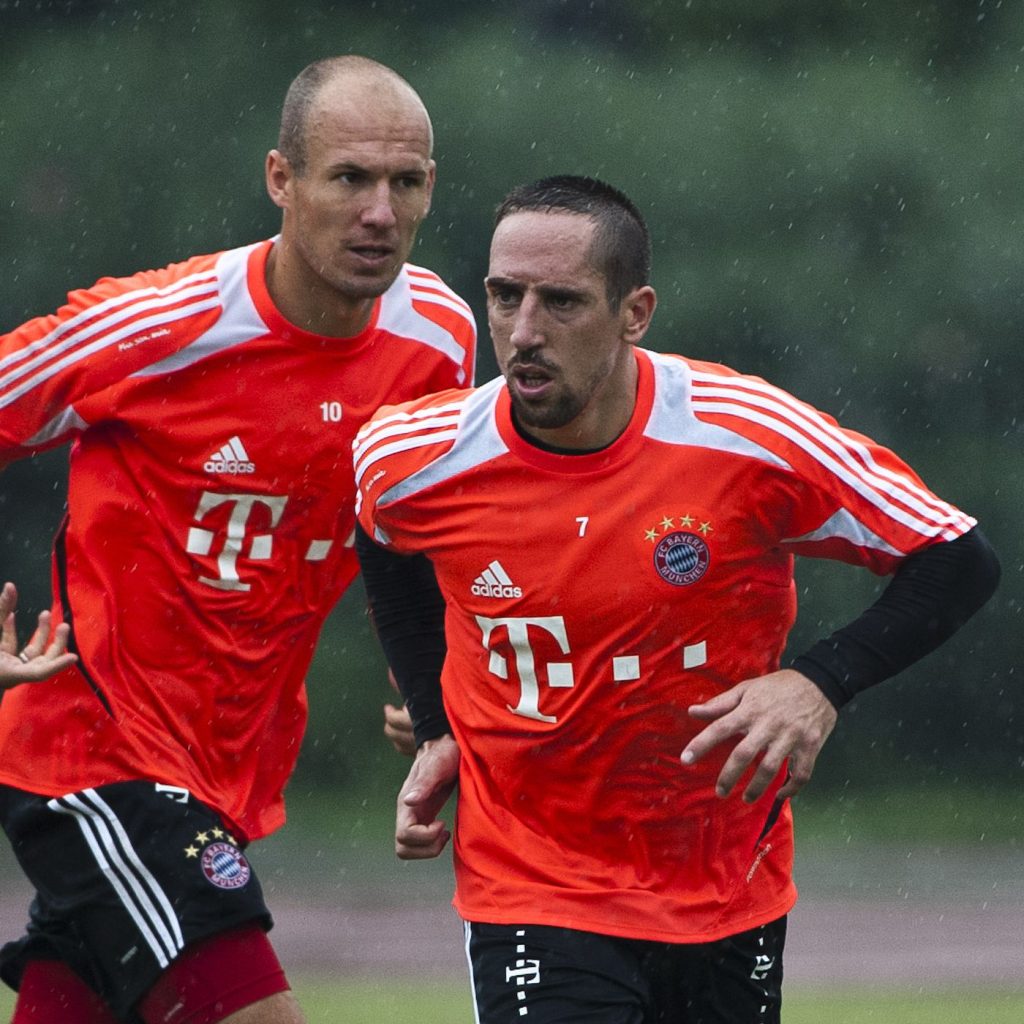 Winning the Champions League in the immediate follow up season with both players playing starring roles in the conquest proved Robbery had indeed moved past the incident.
Ribery and Robben played seven seasons after the fight incident before both departed Bayern in 2019 but Mane and Sane won't share that fate.
Bayern has struggled to replace Robert Lewandowski after the Polish striker joined Barcelona this season. These struggles have fed into Bayern Munich's inability to create real separation from the rest of the chasing Bundesliga pack with Borussia Dortmund just two points short of Bayern's 59 point tally.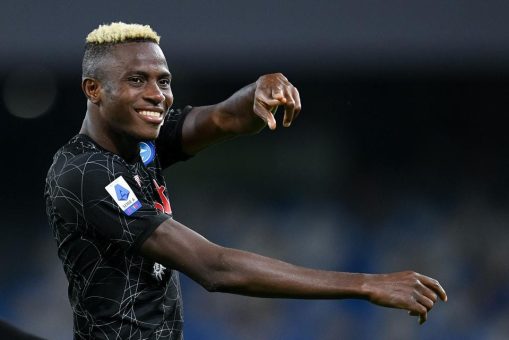 Getting a top center forward like Harry Kane or Dusan Vlahovic looks to be the biggest priority for Bayern this offseason since Victor Osimhen is primed to join an English Premier League team. Getting either Kane or Vlahovic won't come cheap and Bayern will need to sell an asset valuable enough to raise funds for such a pricey purchase.
While Mane has generated strong interest from England, reportedly Liverpool, he is 31 years, earns a bigger wage than Sane and is the sort of wing forward who fits Tuchel's system that relies on a false nine.
Unlike Mane, Sane is as traditional a winger as it comes, is younger at 27 years and his lower wages make him a reachable quality target for the likes of Newcastle United who are set to split with Allan Saint-Maximin at the end of this season.
Atletico Madrid could swoop in for Sane should Barcelona sort its financial issues early enough to free up funds to sign Yannick Carrasco.
Beyond the money and business talk, there is also the intangibles factor that plays a key role in deciphering this sort of controversy.
Ribery had played four full seasons at Bayern and was in his fifth season when he squared up against Robben. Robben had played two full seasons for Bayern and was competing in his third season before butting heads with Ribery.
Both players endeared themselves to the Bayern establishment to have enough goodwill to stay beyond the controversy but Mane is in his debut season and hasn't impressed while Sane is playing out his third season since joining Bayern from Man City but hasn't exactly set the Bundesliga on fire.
Robben and Ribery as a duo had more than enough credit in the bank to ride out its grand controversy and come through that phase unscathed but Sane and Mane are far off this mark and are staring at a major fallout even if they have made peace.
Patrick Callahan is a correspondent and reporter in the USA, specializing in politics and sports.