[ad_1]
Management of M.Y Caesar Company Ltd. have presented 20 packs of Lina Energy Tea to Nigerian High Commission in Accra as part of efforts to fight the scourge of the coronavirus in Ghana.
Market Operations Manager, Emmanuel Nansen Chayo who presented the items on behalf of M. Y. Caesar Company Limited said Lina Energy Tea is an immune booster that stands for vitality, vibrancy, and endurance.
According to him, the donation is part of the company`s Corporate Social Responsibility to ensure that the staff and management of the Commission live a healthy life during and after the period of Covid – 19.
He said management of the company would appreciate it if the products get to the President of Nigeria for him have a feel it.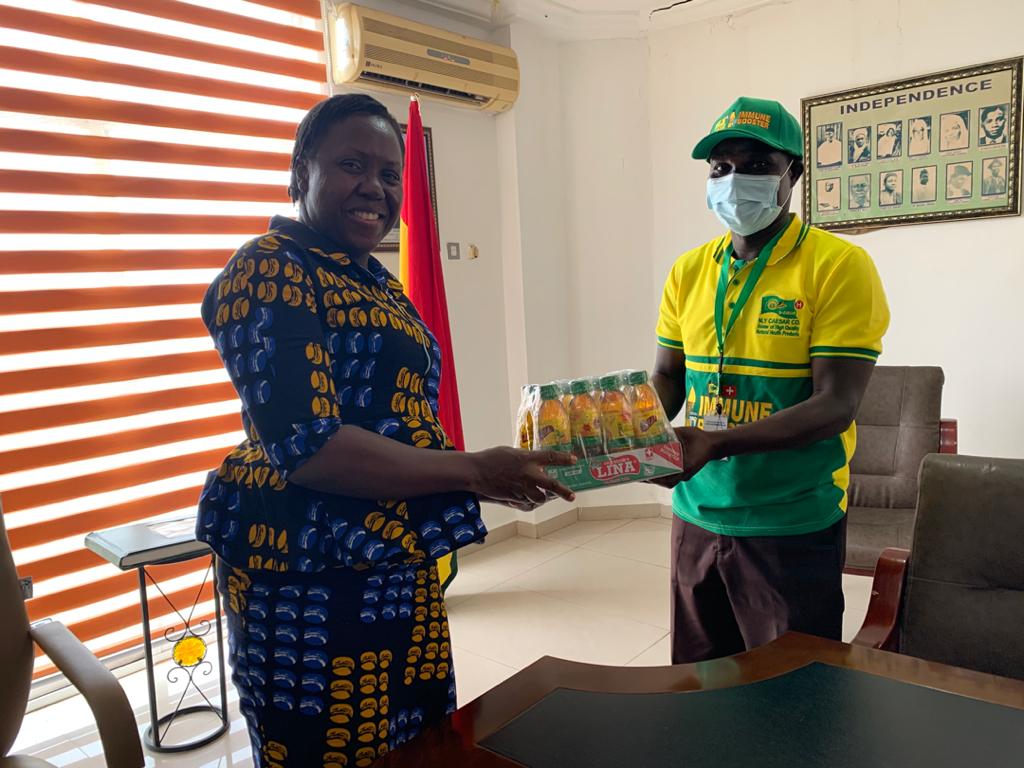 Chargéd`Affaires, Esther Adebola Avewa who received the items on behalf of the Nigerian High Commission thanked the company for such a kind gesture and promised to use the products for the purposed they are intended for.
As the coronavirus case count nears 35,000, corporate entities have all adopted strict safety protocols to ensure the safety of workers and clients.
This includes the mandatory wearing of face masks, washing of hands and social distancing.
[ad_2]
Republik City News is a subsidiary of SuccessValley, an online network community for students and aspiring entrepreneurs. You can reach SuccessValley through this link: https://www.successvalley.tech/