Manager of the GhSamdick Service Centre, Dickson Akaho presenting the items to the the Volta Regional Police Commander, Deputy Commissioner of Police (DCOP) Edward Oduro Kwateng
The Ho Service Centre for Century Heng Yeng Mall e-commerce platform, GhSamdick, has presented personal protective equipment and electronics worth over ¢10,000 to the Volta Regional Police Command in Ho.
The items included a tabletop fridge, two sets of split room air conditioner, 2 32'' Samsung televisions, a water dispenser, 2 ceiling fans, 2 packs of sanitizer among others.
The Manager of the Service Centre stationed in Ho, Dickson Akaho indicated the presentation forms part of his outfits corporate social responsibility aimed at enhancing the work delivery of the police.
He explained that upon careful study of the Regional Headquarters, the company decided to procure the above-listed items to help provide a conducive working environment for the police.
"Our company which is into e-commerce, online buying and selling decided to donate these items to the Ghana Police Service because they are our backbone and the institution in charge of security in the country".
"We've also introduced to them our new retail product, which enables consumers to become profit makers or gainers on the CHY MALL platform", he added.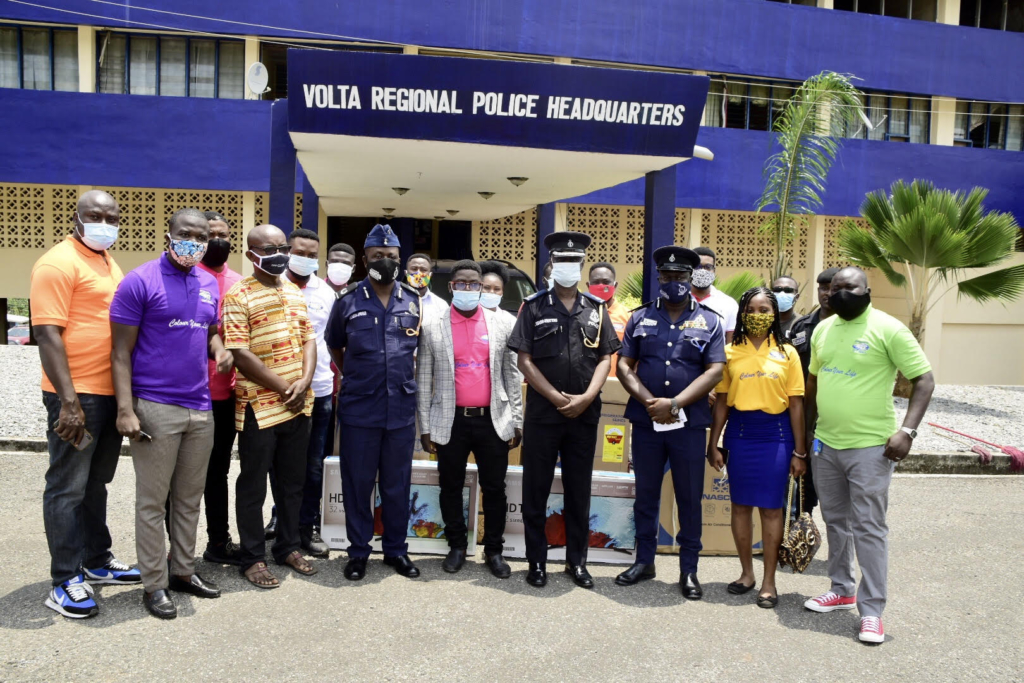 The Volta Regional Public Relations Officer of the Ghana Police Service, Corporal Prince Dogbatse, appreciated the gesture by the company and urged other philanthropic organizations and individuals to emulate the same.
He, however, implored the public to continue to support the Service to enhance policing in Ghana, especially as the country gears towards the general elections.
"We are just done with the voters' registration exercise and we want to assure the public that we are prepared, that those individuals or groups of persons who may have the intention to foment trouble during this upcoming elections, we want to assure them that we will not leave any stone unturned.
"We will go the full length to arrest those who are involved in any bit of trouble and then ensure that those who are law-abiding will go about their normal duties", he stressed.
GhSamdick Service Centre is aiming to replicate such donations to other public and private institutions and the vulnerable in society.
Share this