Ghana has been ranked 24th among 32 nations that competed in the just ended 2022 FIFA World Cup in Qatar that had Argentina win the title.
Argentina beat France 4-2 in a penalty shootout to clinch its third World Cup title after the enthralling game ended 3-3 after extra time.
The South American nation suffered a shock 1-2 loss to Saudi Araba in its opening game but recovered to beat Mexico and Poland to progress to the Round of 16 stage.
Argentina beat Australia, Netherlands and Croatia in the knockout phase before taking on France in the final game.
On the other hand, Ghana's Black Stars lost 2-3 to Portugal and 0-2 to Uruguay respectively but beat South Korea 3-2 to end up bottom in Group H with just three points.
Ghana's point tally was the worst among Africa's five representatives at the World Cup as Tunisia and Cameroon racked up four points while Senegal secured six points and Morocco registered seven points.
Senegal lost 0-3 to England in the Round of 16 but Morocco eliminated Spain and Portugal to progress to the semifinal and become the first African nation to reach the last four in the history of the World Cup.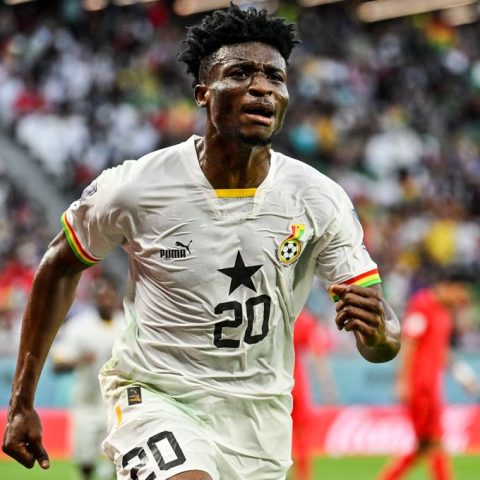 The Atlas Lions lost 0-2 to France in the semis and missed out on a historic bronze medal after losing 1-2 to Croatia.
Host nation Qatar was ranked the worst nation in the competition after failing to pick up a point in the tournament.
Scroll down to view the full rankings: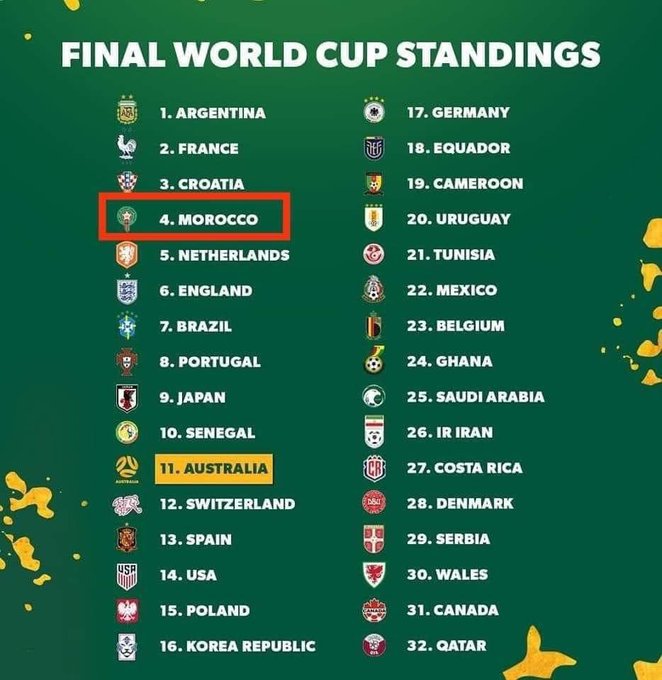 Amenorhu kwaku is an author, internet marketer and entrepreneur. He is the founder of SuccessValley, a network community for students and aspiring entrepreneurs