[ad_1]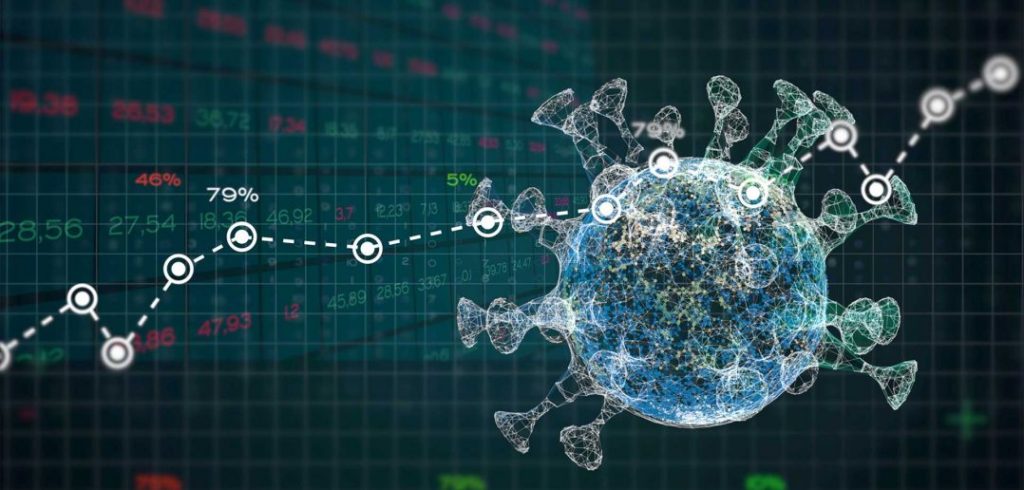 From being able to continue tracking the spread of the Novel Coronavirus and its impact at any given time, to supporting cities and nations that are trying to understand what 'normal' looks like for their essential services and management of everyday public life, these technologies will play a crucial role in rebuilding the economy and society in the coming future, explain Hexagon President & CEO Ola Rollén (OR); Safety & Infrastructure Division President Steven Cost (SC); and Geospatial Division President Mladen Stojic (MS), in an exclusive interview to Geospatial World.
In the wake of the COVID-19 outbreak, why has democratization of technology become more important than ever before, especially in a world surrounded by huge challenges and uncertainty?
OR: The ability to access information from anywhere at any time has never been more important. For example, our companies, and even our governments, are now operating from thousands and thousands of locations where they hadn't been before — employees' homes. This means software and services that enable collaboration have become critical in ways we didn't expect but now rely upon.
Users of the highest quality geospatial data can be assured that they have the most accurate information at any given time. That enables them to continue doing business and perform essential services such as law enforcement, public works, emergency response, and countless others despite the ongoing uncertainty. On-demand access to real-time, accurate geospatial data and Location Intelligence for all is critical for a coordinated, global response to any shared crisis.
SC: Remote working has forced city leaders to think more about effective collaboration and breaking down silos across organizations and departments. This new reality is an abrupt change, but one that will last long after the current crisis. Leaders are recognizing the need for best-in-class technology that goes beyond GIS data and mapping hotspots to enable real collaboration that links richer situational awareness with coordinated action. By applying AI to real-time operational data, public safety agencies can identify emerging, complex incidents sooner. And by leveraging a common operating picture with secure, multi-directional data flow, organizations across an entire city can coordinate effective response to safety and security challenges.
MS: During the current crisis, location, and all the information related to a specific location, have become critical to how we navigate the challenges created by COVID-19. Being able to visualize information about confirmed cases, fatalities, testing facilities, or where to buy supplies is a very powerful and effective way to communicate critical information. We have seen first-hand how governments are deploying feature-rich, yet accessible technologies to develop dynamic maps and dashboards that help their citizens understand the threat of COVID-19 at local, regional, and national levels. Our goal is to make this technology readily available and the data easily consumable, so that citizens can make informed decisions about how to stay safe and healthy.
Also Read: Geospatial industry has bright future in post-COVID world
As far as collaboration and cooperation are concerned, what lessons should the geospatial industry take from the current crises?
OR: In terms of COVID-19, we are facing a "common enemy" globally. Yet, we are experiencing this crisis on national, regional and local levels on vastly different timelines, with different degrees of severity, across a span of months. It's definitely possible to work together and learn from each other's experiences and experiments, but there can't be a one-size-fits-all response. With the diversity of solutions needed across geospatial applications, the idea is the same. COVID-19 is an opportunity for sharing best practices to aid in future situations where we experience the same challenges at different times for different reasons.
SC: It is vital to safeguard the services supporting first responders and medical providers. For example, the increase in residential Internet usage has placed additional demand on communications networks. If the new demand is not understood and properly managed, vital services could be at risk. Mapping utility networks to understand critical assets and essential customers is key to directing resources and ensuring resilient service. In the UK, Virgin Media provides priority support for connections that support the national health service.
MS: The foundation of cooperation and collaboration is communication. Crowdsourcing is one example. An application like Hexagon's Mobile Alert provides city officials with a way to gather COVID-19 related information from their communities. Citizens can send photos and information from their phones about supply shortages or illegal gatherings. Those alerts are then made available to decision makers in a map-based dashboard. Not only does this equip officials with the information they need to understand and solve problems, but it also frees up critical response services like 911 from having to deal with non-emergency requests. The lesson for our industry is that people need to engage with each other and provide feedback on what works and what doesn't to diagnose and solve problems.
Also Read: Matthew Zenus of SAP shares perspective on democratization of technology
How can geospatial industry help in the global economic recovery?
OR: Geospatial data and Location Intelligence are going to be critical for economic recovery — from being able to continue tracking the spread of the virus and its impact at any given time, to supporting cities and nations that are trying to understand what "normal" looks like for their essential services and management of everyday public life. Smart Digital Realities give us the ability to create complete digital versions of the physical world, and to analyse and test potential solutions for real-life issues in virtual environments. These solutions will help us navigate the return to public life, however that looks. We are now creating long-term solutions that will benefit government officials, first responders and myriad other professionals that rely on geospatial data.
SC: Collaborative, GIS-enabled emergency planning and response platforms like HxGN OnCall® play an invaluable role in connecting diverse sectors and organizations from across a city. By ensuring a common understanding, efficient, coordinated action can be planned.
MS: Geospatial technologies are already helping with economic recovery. For example, in Almada, Portugal, city officials used Hexagon's M.App Enterprise to build a system that allows local businesses to register their goods and services, inventory, and hours of operation. This information is displayed on a dynamic map that citizens can access. Citizens can filter specific business types on the map and get the relevant information they need for buying essential items. This reduces the likelihood that people will need to visit multiple stores searching for items they need, which could cancel out the benefits of self-quarantining. There are also economic benefits. People know where to shop, which helps stores stay in business and supports store owners and their employees.
Do you see geospatial industry adopting new business models for financial recovery?
OR: It's too early to say, since the real effects on the economy will lag the end of the health crisis — which is far from over. With that said, the trends toward remote work, digitalization and virtual collaboration will absolutely become more entrenched. It's important for all of us to gain a better understanding of how we will adapt.
Also Read: Ola Rollén highlights how automation can lead to a sustainable world
[ad_2]
Republik City News is a subsidiary of SuccessValley, an online network community for students and aspiring entrepreneurs. You can reach SuccessValley through this link: https://www.successvalley.tech/